Congratulations! You are now on the waiting list, please check your inbox for our confirmation email!
Sparkling water enriched in hydrating electrolytes and nutritious amino acids. With the variety pack, you get to try all of our hydration+ range.
Read more...
Hydration+ variety pack
Sparkling water enriched in hydrating electrolytes and nutritious amino acids. With the variety pack, you get to try all of our hydration+ range.
With 50 calories of less per can, our range is low in sugar, low in calories and is fully plant based.
Why hydration+
Water obviously hydrates the body on it's own, but it can take some time to do so, slowly getting absorbed as it travels through the digestive system before into the blood stream to nourish organs and muscles.
This is where Rejuvenation Water hydration+ comes in. We've designed the hydration+ range to create a specific ratio of electrolytes, with a small amount of natural sugar, to speed up the absorption of water in the digestive system
Low Sugar, Low Calories & Vegan
Using naturally occurring sugars and plant-based functional ingredients, our drinks are all low in sugar, low in calories and are fully Vegan.
Ideal times to consume: Post exercise to assist with recover and re-hydration. Post alcohol to help with the nutrient and electrolyte balance. As our hydration+ range is caffeine free, evening consumption as an alternative to alcohol or a sugary soft drink.
Nice to know: We use crisp Alpine water as the base of our sparkling water in the hydration+ range.
Ingredient
L-Glutamine
Electrolytes
Caffeine Free
Benefit
The most abundant amino acid within the human body, essential for muscle repair, digestion and the immune system.
Restores the natural balance of electrolytes, aiding hydration and electrical impulses throughout the body.
No energy spike and subsequent drop. We offer sustained, natural energy
Nutritionals
See individual flavours for full nutritional values and ingredients.
Typical nutritional values
| | | |
| --- | --- | --- |
| Nutritional Information | per 100ml | per 250ml can |
| Energy | 82kJ/20kcal | 205kJ/50kcals |
| Fat | 0.0g | 0.0g |
| (of which saturates) | 0.0g | 0.0g |
| Carbohydrates | 3.8g | 9.5g |
| (of which sugars) | 3.8g | 9.5g |
| Fibre | 0.0g | 0.0g |
| Protein | 1.0g | 5.0g |
| Salt | <0.001g | <0.001g |
hydration+, electrolyte and amino acid sparkling water, is my go-to after exercise. These drinks speed up the absorption of water in the digestive system and help me to recover much quicker
We think you'll also like
Home Hydration Bundle - Still & Sparkling Water - Amino Acids + Electrolytes - 24 units
Rejuvenation Water plant-based recovery, amino acid drink - still - Variety Pack
Regular price

from

£19.99
Nespresso© Compatible Pods Turmeric & Beetroot - 1 Month Supply (30 Pack)
Frequently Asked Questions
Are your products suitable for tested athletes and sportsmen/women?
Yes, all our products use natural, plant based ingredients e.g. amino acids and electrolytes. They don't contain any banned/regulated substances.
How much sugar is in your products?
Each of our product ranges are low in sugar and up to 66% less sugar than the market leading products:
Bottles - c.2g per 100ml
Cans - 3.8g per 100ml
What's the difference between the bottles and the cans?
The bottles are still spring water. The cans are sparkling water. They both contain similar ingredients but the cans have added electrolytes for improved hydration.
Are your products suitable for Vegans?
All of our products are suitable for Vegans. We only use plant based ingredients.
Are your products suitable for the Ketogenic diet?
The bottle and can ranges contain fruit juice so they aren't suitable.
How many should I drink/take per day?
There's no set limit, and amounts will depend on activity, but we usually recommend a bottle/can per day. The more exercise that you do, the more L-Glutamine your body will require.
Delivery
Spend over £15 - get free delivery
View Delivery Info
Returns Policy
Hassle-free 30 day returns
View Returns Info
Customer Reviews
Write a Review
Ask a Question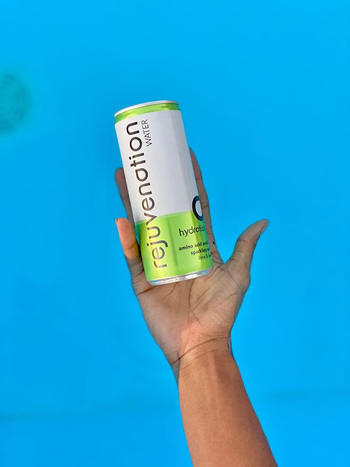 04/04/2021
So refreshing
These give me a boost in an afternoon or after my workout. Great product
Kris i.

United Kingdom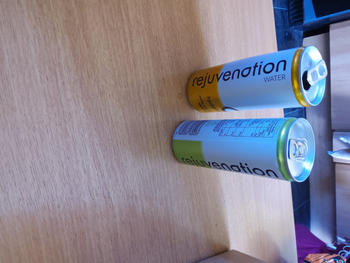 02/18/2021
5 star tasting
This drink is fantastic, I love it due to the fact that it's low calorie and no caffeine. I took advantage of special offer and the delivery was fast and ordering was easy.. I have a can in the morning and one in late afternoon.
Qaisar M.

United Kingdom
03/09/2021
Love the flavours
Really tasty and felt the difference after exercises
Sophie H.

United Kingdom
01/25/2021
Great taste and good for you!
The whole family loves the taste of these sparkling waters. They are not too sweet and taste very fresh and natural. Will definitely buy again!
Caroline K.

United Kingdom
01/04/2021
Excellent drinks
Saw these advertised by a fitness coach so bought them really tasty flavours quick delivery and I think a good price definitely will be buying more
jo p.

United Kingdom