Congratulations! You are now on the waiting list, please check your inbox for our confirmation email!
The original Rejuvenation Water range includes the natural refreshment of British spring water, natural fruit juices and, our hero ingredient, plant-based L-Glutamine.
Read more...
Still Variety Pack
Can't decide which flavour? Try the full range with our Variety pack:
Apple & Mint x 4
Ginger & Lime x 4
Spanish Orange x 4
Still British spring water enriched in plant based amino acids. 5g of plant based amino acid (L-Glutamine) per bottle which is equivalent to a 500g steak.
With no added sugar and just 55 calories per 500ml bottle, our plant based, caffeine free range of soft drinks is a healthy, functional alternative to sugary soft drinks.
Plant-based Amino Acids
The building blocks of protein - each bottle in our still range contains 5g of L-Glutamine, the most abundant amino acid in the human body. We extract our L-Glutamine from a natural plant glucose, making our protein content purely plant based whilst helping to build muscles & support stronger bones. This range is a light, refreshing protein source and a perfect alternative to those who dislike heavy, milky animal based protein drinks.
With up to 50% less sugar than leading sports/isotonic drinks*, we provide the nutrition without the added sugar.
*Ginger & Lime 1.8g of sugar per 100g (from natural fruit juice) vs Lucozade Sport Orange 3.6g of sugar per 100ml (from glucose syrup)
British Spring Water
With many sports/health drinks simply using filtered tap water, we haven't cut any corners in developing our healthy drinks range. We use Staffordshire spring water that has been naturally filtered for thousands of years through sandstone, creating a crisp, refreshing and purity free spring water that goes into all of our bottles.
All of our bottles are 100% recyclable.
Nutritionals
See individual flavours for full nutritional values and ingredients.
Typical nutritional values
| | |
| --- | --- |
| Nutritional Information | per 100ml |
| Energy | 51.0kJ/11.8kcal |
| Fat | 0.0g |
| (of which saturates) | 0.0g |
| Carbohydrates | 2.0g |
| (of which sugars) | 1.8g |
| Fibre | 0.0g |
| Protein | 1.0g |
| Salt | 0.0g |
Rejuvenation Water's still range is absolutely fantastic. It has 5g of plant-based amino acid per bottle and is perfect either before, during or after a workout to optimise hydration.
We think you'll also like
Home Hydration Bundle - Still & Sparkling Water - Amino Acids + Electrolytes - 24 units
Nespresso compatible Keto Coffee Pods
Nespresso© Compatible Pods Turmeric & Beetroot - 1 Month Supply (30 Pack)
Customer Reviews
Write a Review
Ask a Question
04/20/2021
gemma b.

United Kingdom
07/23/2021
Natalie G.

United Kingdom
Love this drink!
Fab drink loved by both me and my partner, and great service and communication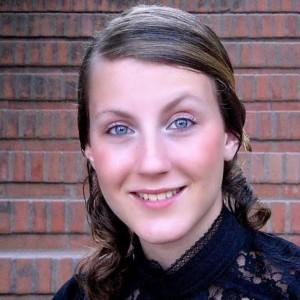 ZB
07/21/2021
Zarry B.

United Kingdom
Very refreshing and tasty
All the different Rejuvenation Water drinks were very tasty and super refreshing. I might have a slight preference for the ginger and lime one.
07/16/2021
Paul R.

United Kingdom
Great refreshing drink
Have been buying Rejuvenation Water for quite a while now and it's great. All the flavours are very pleasant although the Orange and Tropical are my favourites. Definitely worth giving it a go.
07/15/2021
David E.

United Kingdom
Great product.
This product has proved very valuable over the past year providing hydration without nasties plus the benefit of protein.
Frequently Asked Questions
Are your products suitable for tested athletes and sportsmen/women?
Yes, all our products use natural, plant based ingredients e.g. amino acids and electrolytes. They don't contain any banned/regulated substances.
How much sugar is in your products?
Each of our product ranges are low in sugar and up to 66% less sugar than the market leading products:
Bottles - c.2g per 100ml
Cans - 3.8g per 100ml
What's the difference between the bottles and the cans?
The bottles are still spring water. The cans are sparkling water. They both contain similar ingredients but the cans have added electrolytes for improved hydration.
Are your products suitable for Vegans?
All of our products are suitable for Vegans. We only use plant based ingredients.
Are your products suitable for the Ketogenic diet?
The bottle and can ranges contain fruit juice so they aren't suitable.
How many should I drink/take per day?
There's no set limit, and amounts will depend on activity, but we usually recommend a bottle/can per day. The more exercise that you do, the more L-Glutamine your body will require.
Delivery
Spend over £15 - get free delivery
View Delivery Info
Returns Policy
Hassle-free 30 day returns
View Returns Info